It is hot in Japan of this year.
Mood:
suave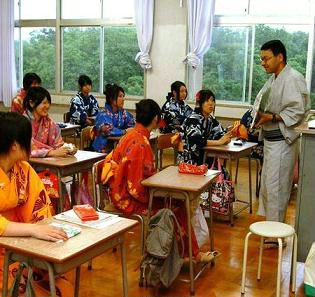 It is very hot...It is intense heat!
Heat attained a Japanese new record at 40.9 degrees.
As for the asphaltic road, it is severe to walk, too.
The true symbol of summer of Japan should wear a Yukata.
A Yukata is a matter of Japanese-style clothes.
It is cool when this is put on.
A Japanese girls specially likes a Yukata very much.
When dating with a boyfriend or attending a fireworks display, it wears in many cases.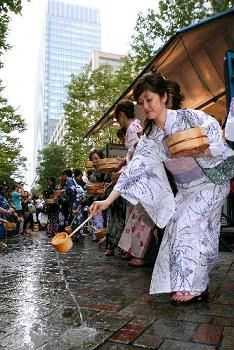 Is a Japanese girls very cute?
This girl does Uchimizu and makes it cool.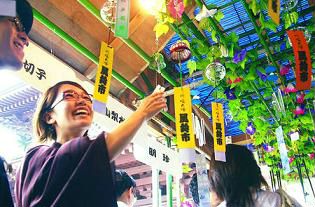 It more feels to be cool in Japan when it listens to the tone of the Fu-rin(wind-chimes) in summer.
*1 Yukata:Informal summer Kimono. (A Japanese-type bathrobe. When summer comes, there is a habit to put this on outside and to walk in Japan.)
*2 Uchimizu:Sprinkle water in the garden or a way.
*3 Fu-rin(Japanese-style wind-chime):Small bell with a strip of paper suspended underneath,hung on the eaves to tinkle in the wind.
Posted by Syokker at 20:15 KDT
Updated: Sun 04/26/2009 12:06 KDT